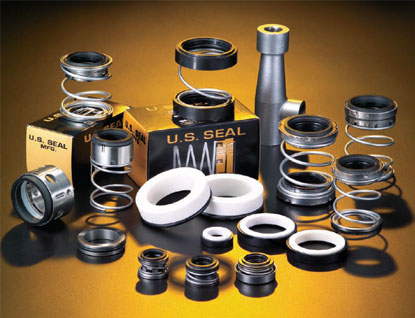 As most engineers know, a successful seal must be designed to give long life, reduce maintenance and provide automatic self-adjustment. The seals in the U.S. Seal Mfg. line meet these basic requirements. In addition, they offer other important advantages to the seal user.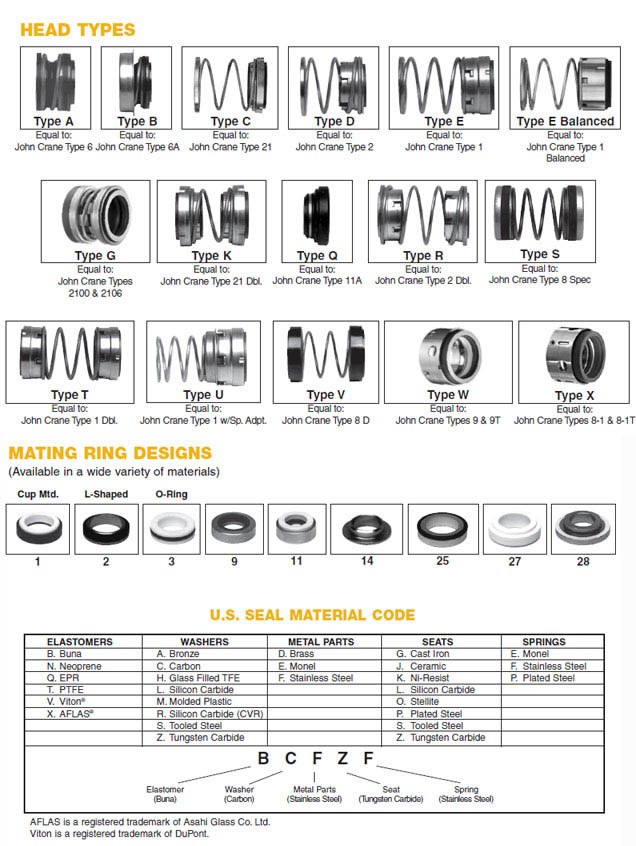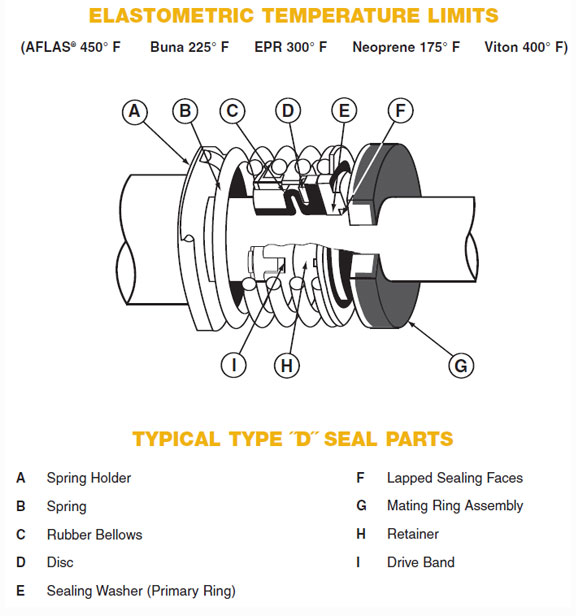 US Seals - For more detailed technical information,
click here to download entire US Seals catalog.
ABSOLUTE SEALING. Resulting in less pumpage loss, cleaner facility environment, reduced fire hazard, no danger from fumes and no contamination of the fluid being handled.
NO RUBBING FRICTION BETWEEN SHAFT AND SEAL PARTS. Eliminate expensive shaft and sleeve replacement by replacing your old packing with new state-of-the-art U.S. Seal Mfg. Mechanical Seals.
GREATER FLEXIBILITY OF SEALS MEANS LONGER SERVICE LIFE. Seals have more flexibility than packing and are able to compensate for shaft whip, axial and radial end play, as well as vibration and wear of the sealing faces.
LESS FRICTION MEANS VALUABLE POWER SAVINGS. Seals create less friction than packing and therefore require less horsepower.
PRECISION LAPPED SEALING SURFACES. Positively control leakage and eliminate "break in" runs.
HIGHER SPEEDS AND PRESSURES ARE NOT A PROBLEM.
POSITIVELY DRIVEN MECHANICAL SEALS.
EXTREME FLAT SURFACES OF MATING FACES. Care is taken to furnish precision lapped sealing surfaces with a flatness within three light bands maintaining the necessary face film lubrication.
MATERIALS OF CONSTRUCTION. TFE, AFLAS®, EPR and VITON® materials are available for those applications where NEOPRENE and BUNA are not compatible with the process fluid. Metal parts are normally made of brass, plated steel or stainless steel, but other alloys, such as Monel® or Hastelloy® can be supplied. Seat materials are available in a wide selection.

Typical Seal Installation
Typical Seal Limits

Swimming Pool Pumps

Centrifugal Pumps

Rotary Pumps

Jet Pumps

Turbine Pumps

Petrochemical Pumps

Gearbox Seals

Shaft Size: .312" to 5.50"

Temperatures: -75° to +450° F.

Pressure: 75 to 200 P.S.I

US Seals - For more detailed technical information, click here to download entire US Seals catalog.
AFLAS® is a registered trademark of ASAHI Glass Co., Ltd.
Monel® is a registered trademark of Huntington Alloys Corp.
Hastelloy® is a registered trademark of Haynes International, Inc.